Akothee Causes Stir In Parliament While In Skimpy Dress
Esther Akoth popularly known as Akothee on Wednesday caused a stir in Parliament after she entered the premises skimpily dressed.
The controversial artist who was visiting nominated MP David Sankok caused the commotion when she was blocked by Parliament security from accessing the members-only restaurant.
After a confrontation with parliament orderlies lasting nearly five minutes, she was allowed in minus her security which was kept waiting.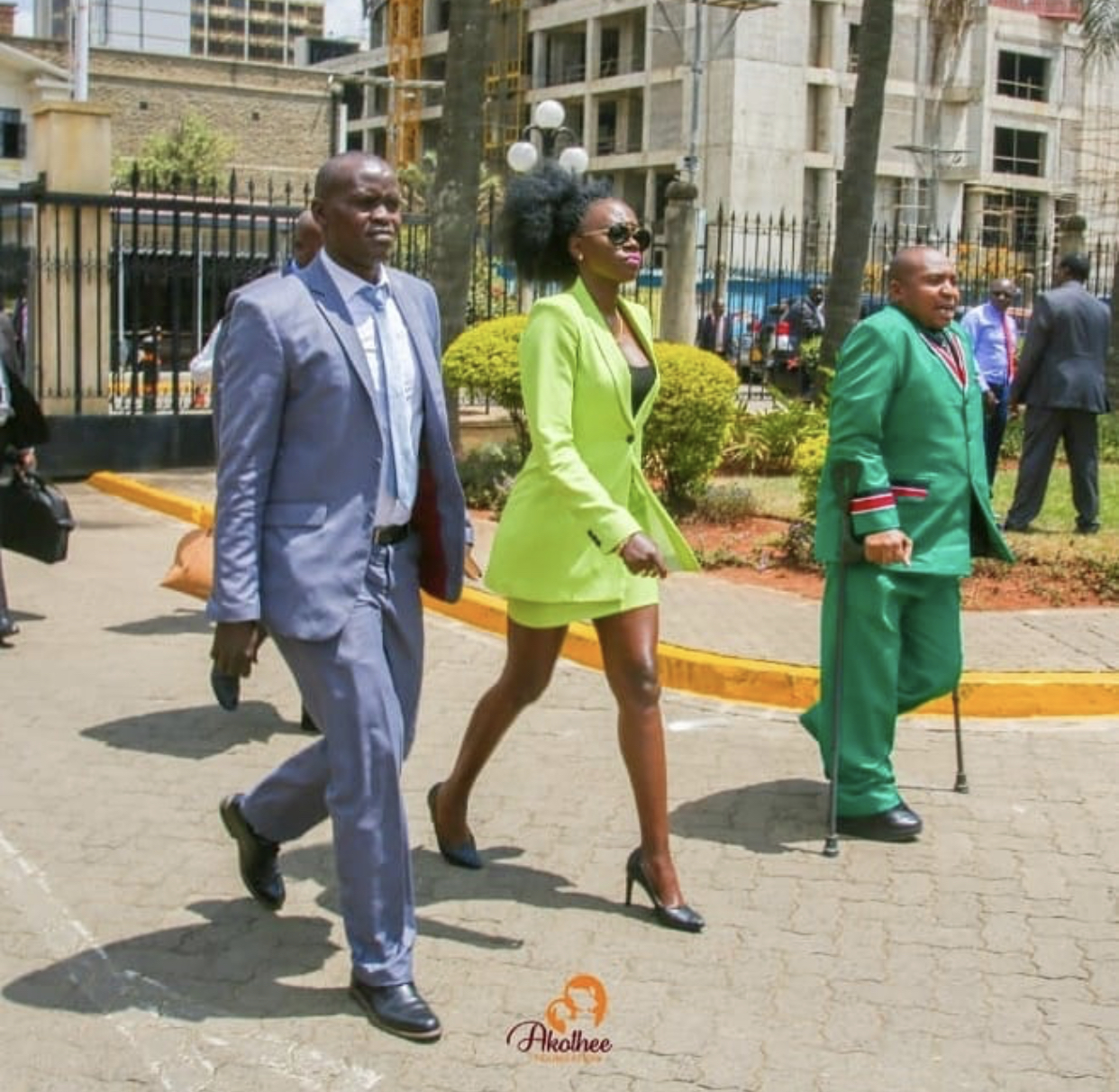 Akothee was dressed in a revealing green micro mini-skirt suit.
After gaining entry into the MPs only area, the artist rejected attempts by Parliament orderlies to hand her a kikoy to wrap her mini-skirt.
After minutes of pleading from the orderlies, she was finally whisked away by security through the backdoor.
(Visited 8 times, 1 visits today)
About The Author
You might be interested in